To delete a parent from the student's account:
1. Navigate to Student > Manage Students.
2. Choose a student from a list and click View.
Tip: Use the Search button at the top right-hand corner to find a student.
3. Scroll down to the Parent Information section.
4. Hover with a mouse cursor over the parent's name and click on trash can icon to delete a parent. Confirm by clicking Yes.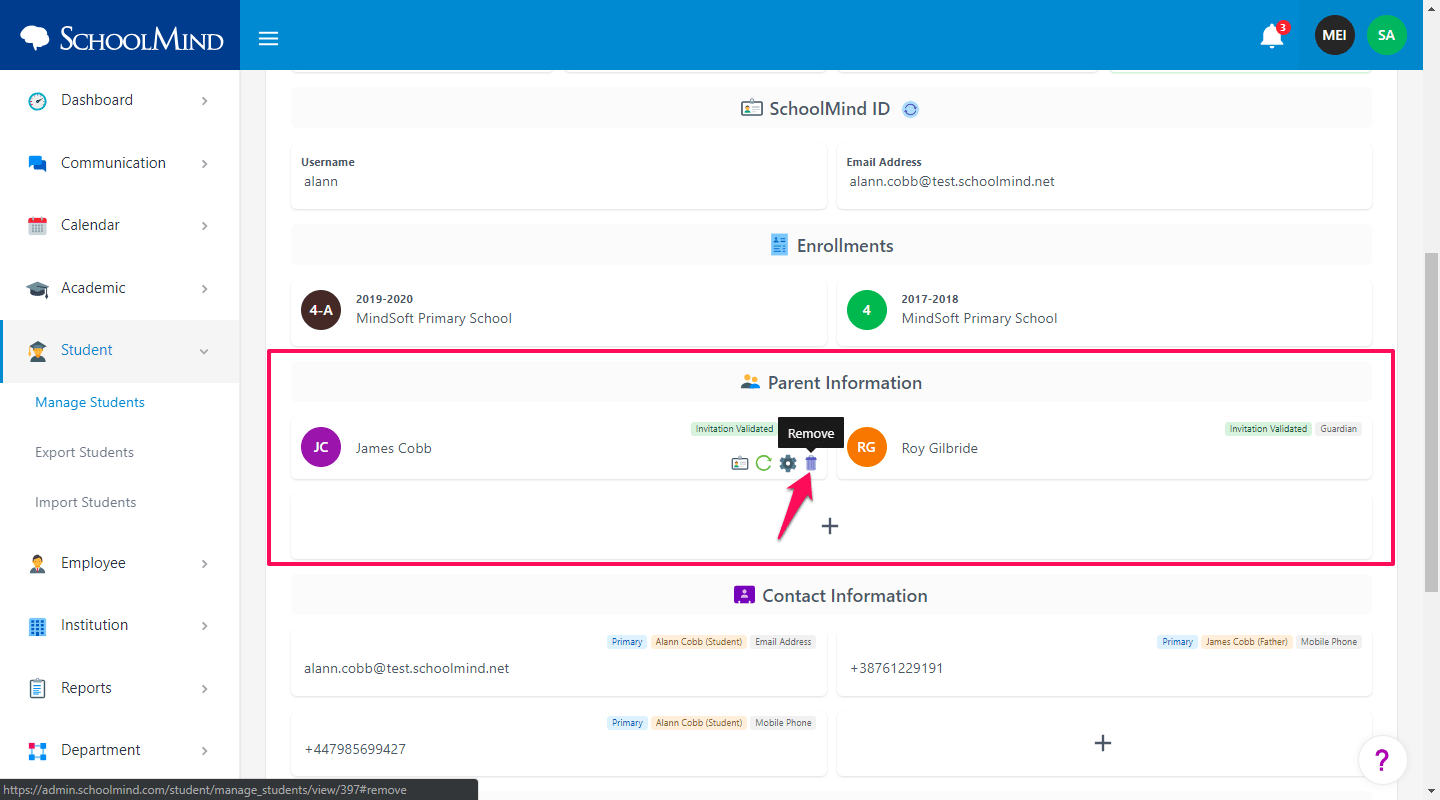 Once the parent is deleted, he will no longer be able to access his child's SchoolMind account. The access will be revoked!
Note: In SchoolMind the internal messages are kept on the server and cannot be removed. So if the parent was using the internal messaging module, he cannot be removed.
sm_help_admin_student_manage_students