1. In the left-hand side menu, click "Shop" > "Manage Inventory". Click on the switcher and select "Transfer".

2. Select the institution from which you're transferring the items.

3. Click on "Browse Products" > select products from the list > click "Add to Document" button. Select the institution to which you're sending the items and select the expected arrival date. When done, click "Save".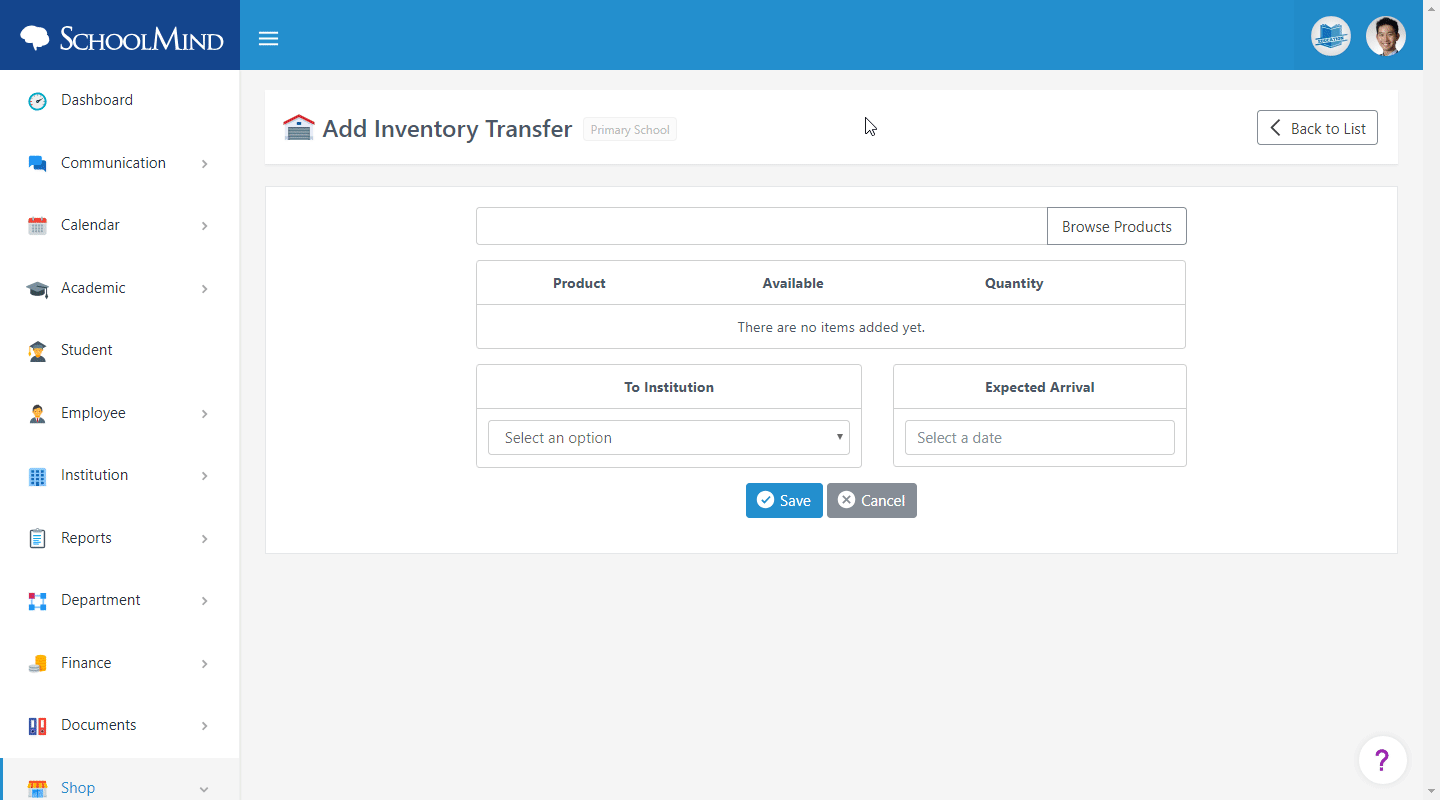 4. Using the institution switcher, switch to the institution which is receiving the sent items.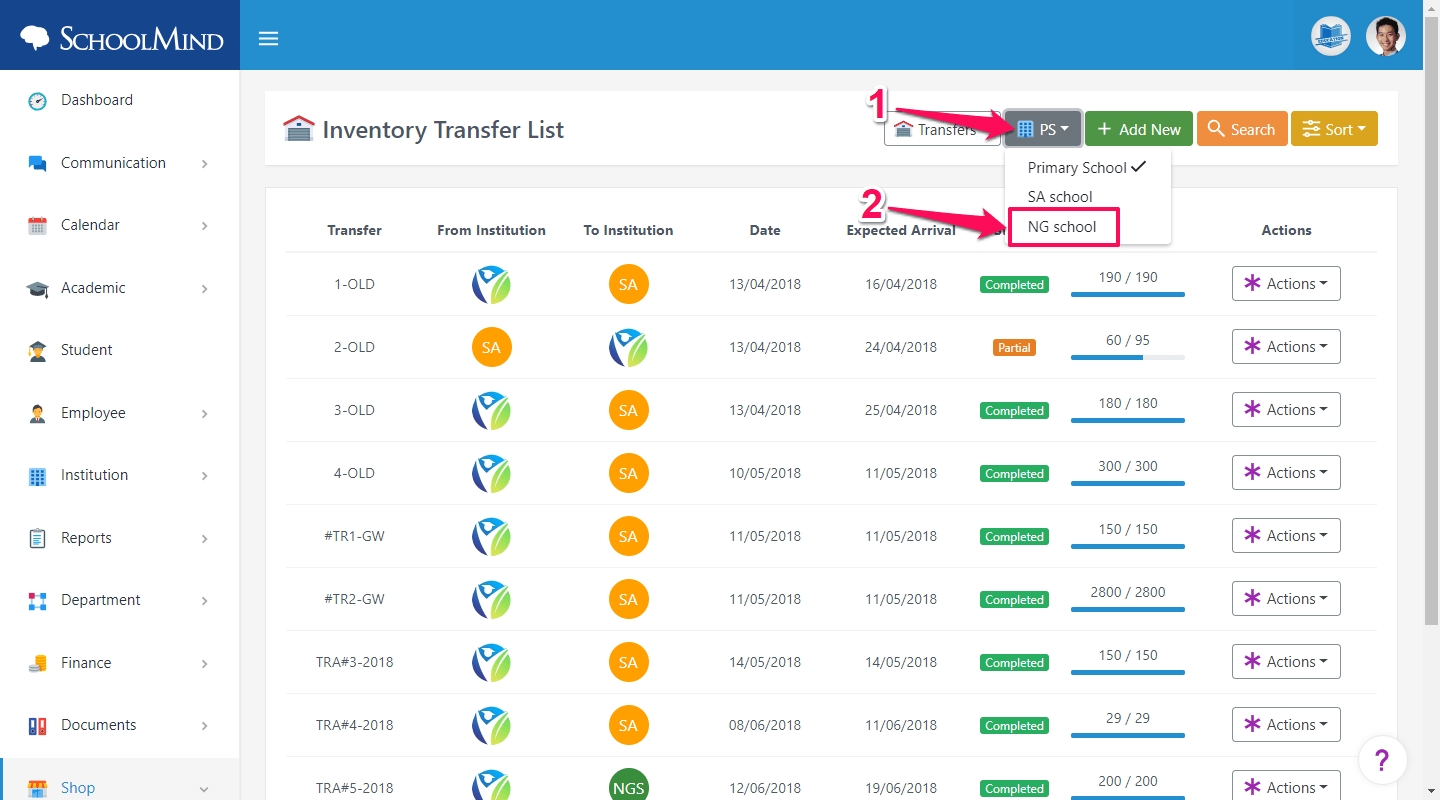 5. Click on "Actions" button and select "Accept". In the next step, click on "Accept" button and the transfer is completed.

<p class="sm-help-tag">sm_help_admin_shop_manage_inventory</p>