In the Shop, you can set for which gender the product will be available when making an order. E.g. You can make boys clothes only available for boys and girls clothes only available for girls.
1. In the left-hand side menu click "Shop" > "Manage Products". Choose a product from the list and click "Actions" > "Update".

2. Set for which genders the product will be available.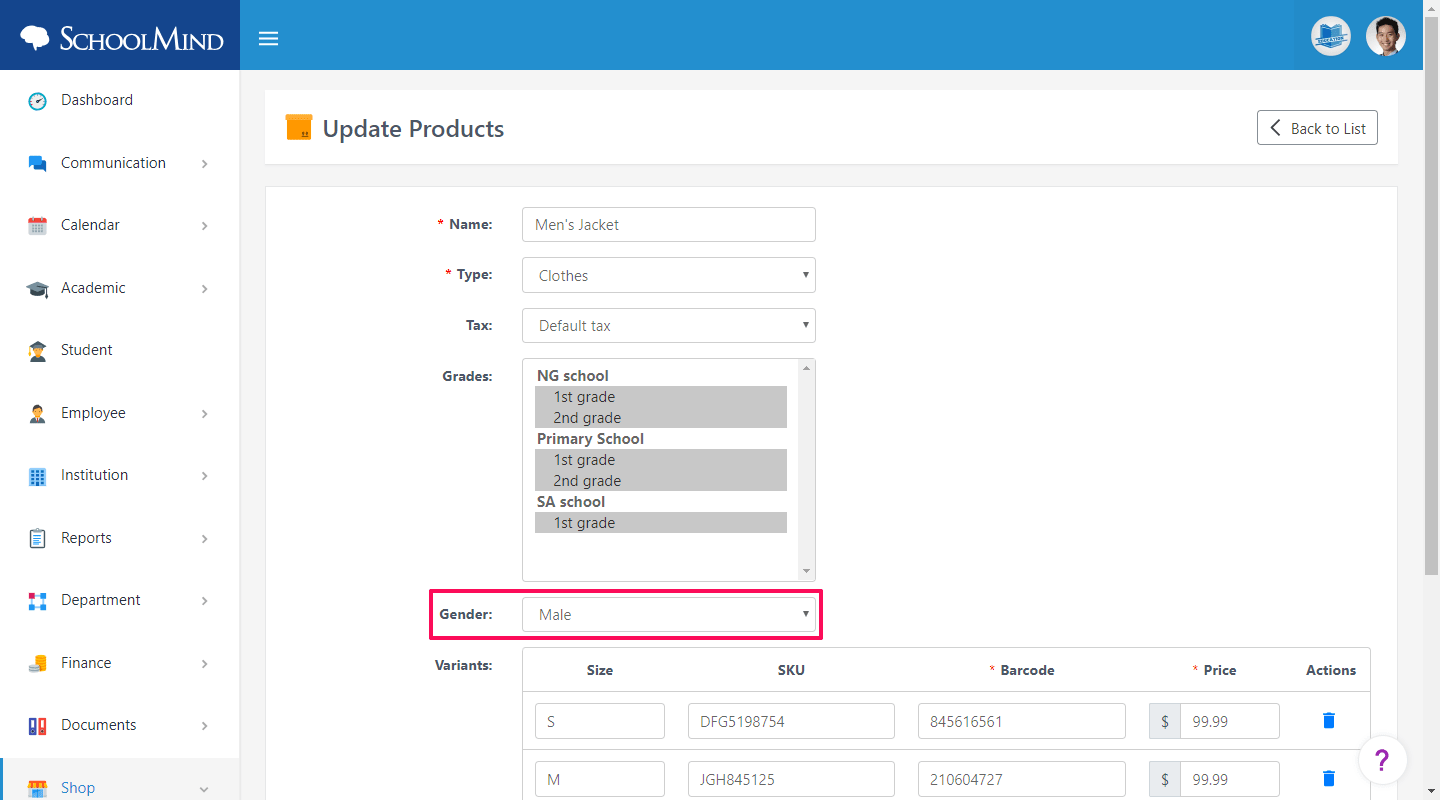 3. The products are filtered out when creating the order.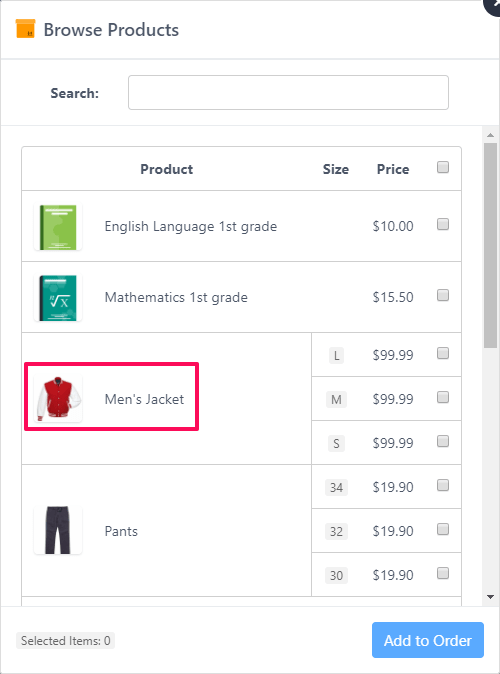 <p class="sm-help-tag">sm_help_admin_shop_manage_products</p>