1. In the left-hand side menu, click System > Manage Permission Groups.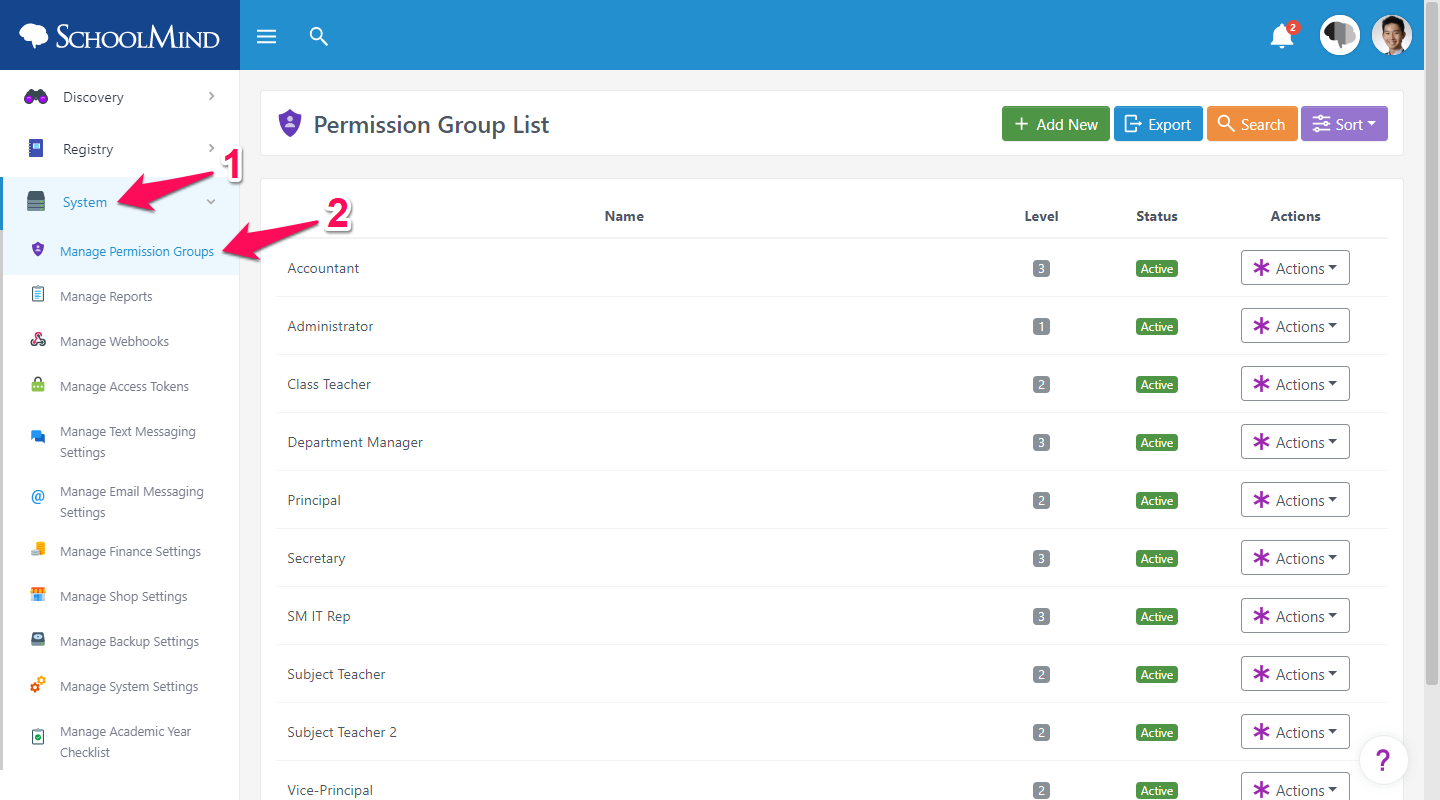 2. Click on Add New button.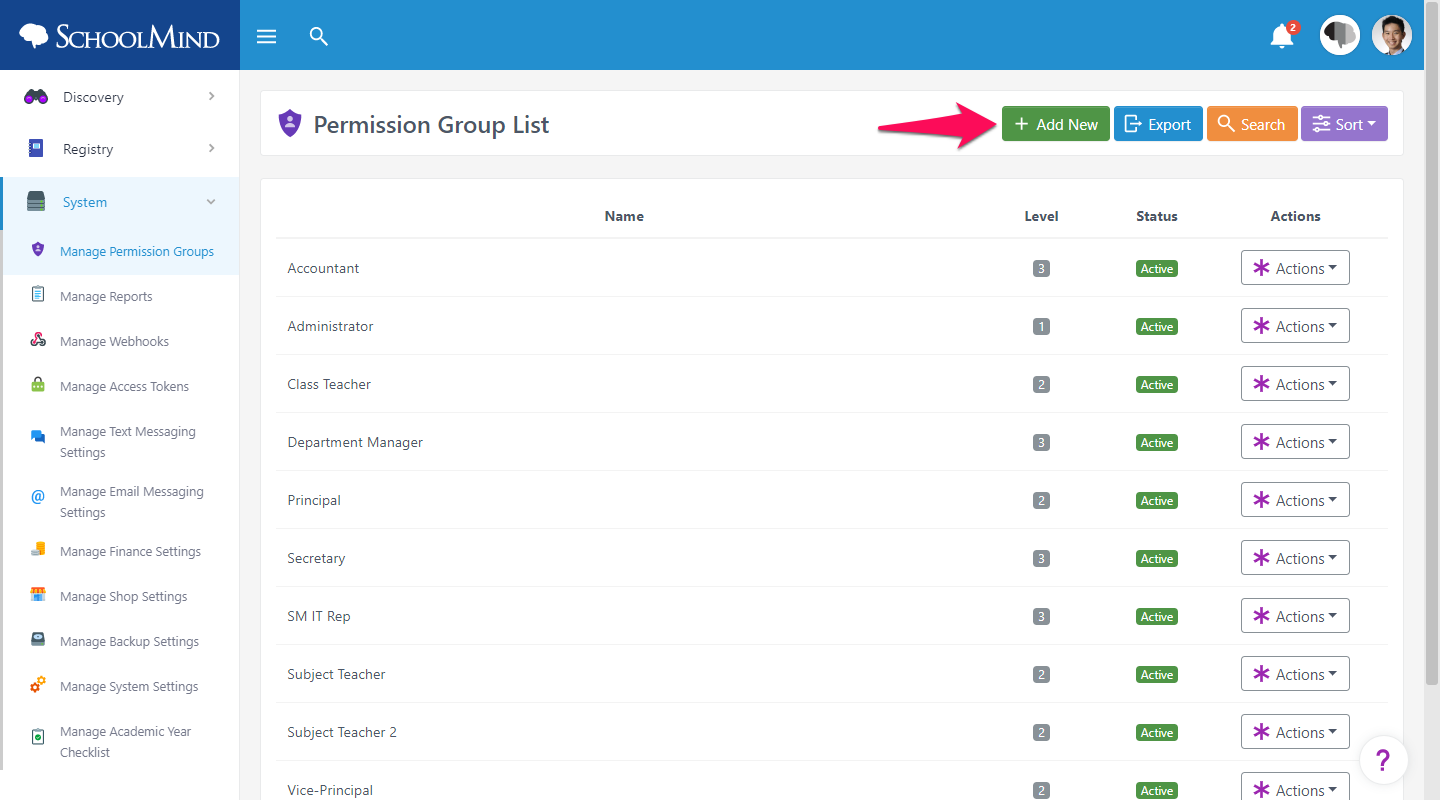 3. Enter the permission group name, set the level, and click Save. For more information about permission group levels, read this article.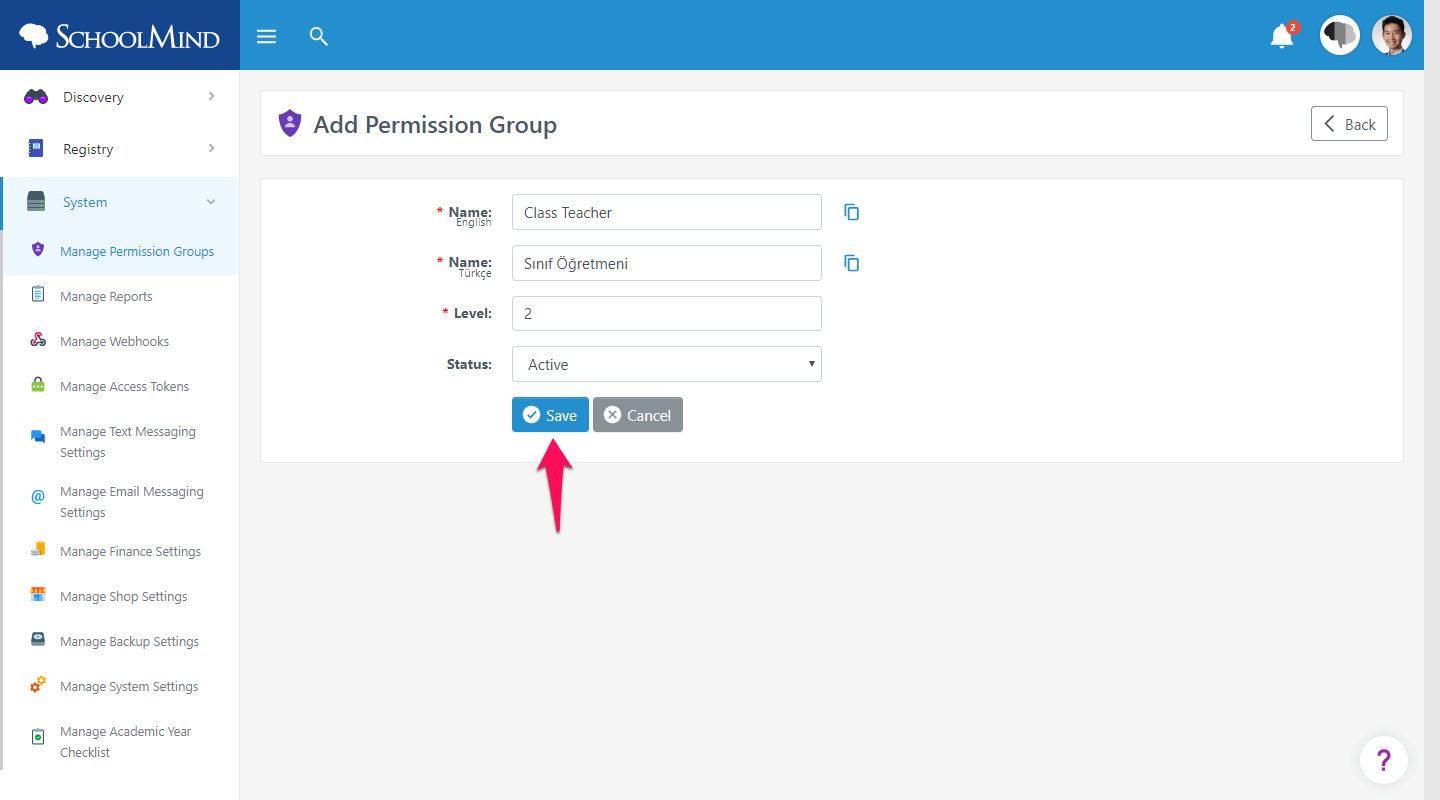 4. Click on Actions > Manage Permissions and define permissions for the permission group.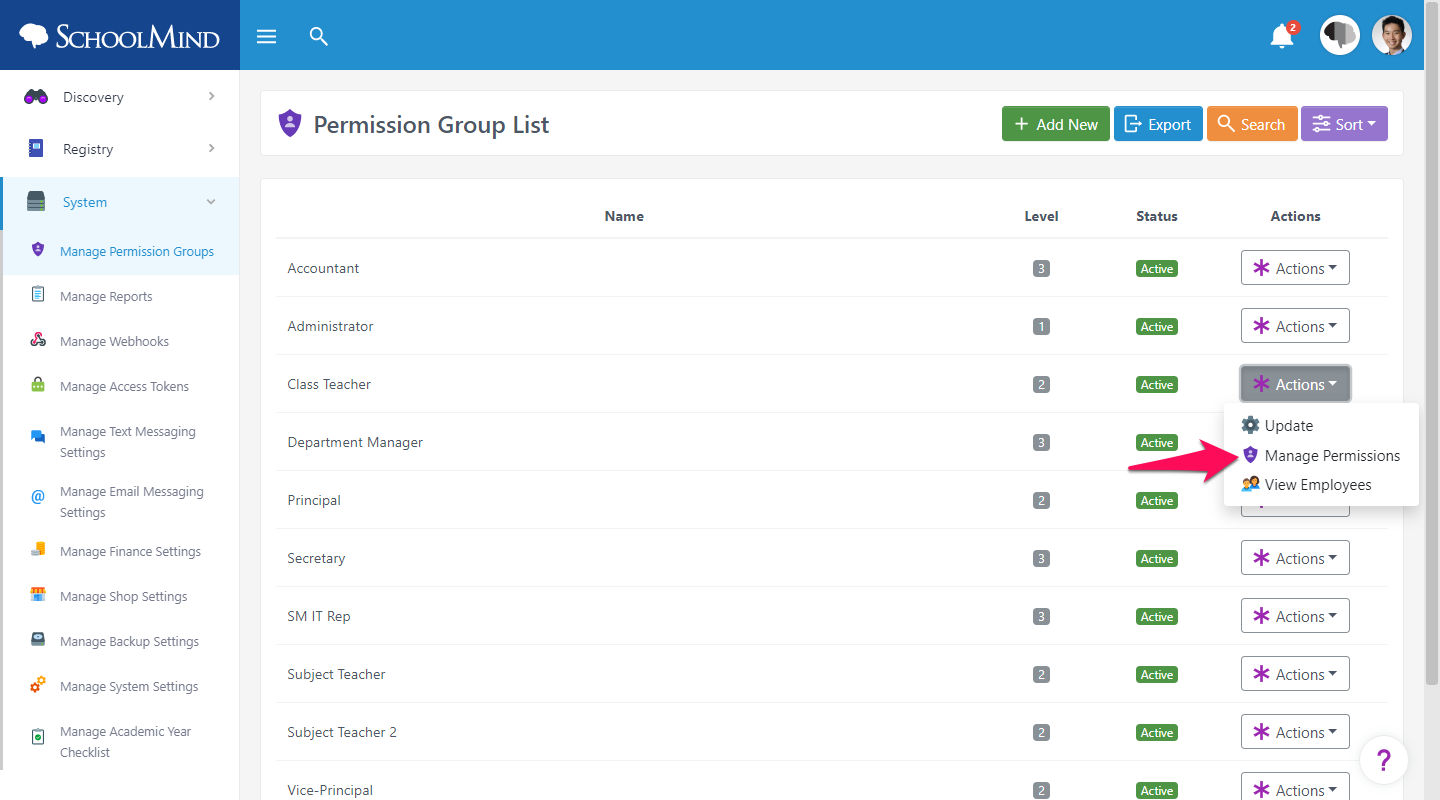 sm_help_admin_system_manage_permission_groups