In SchoolMind, each employee group has a different set of permissions. Permissions can be for example allow sending text messages, adding grades, adding students, and so on.
Employees can obtain multiple roles in the school. For example, the principal can also be a teacher at the same time. The subject teacher can also be a vice-principal, etc.
Based on these roles and permissions, employees can do different things. The subject teacher can send internal messages, give marks, and homework. The principal can send internal and text messages, announcements, add new employees, etc.
All permissions can be defined based on the school's policy. Once an employee is added to multiple groups, he inherits permissions from those groups and thus can act upon those permissions.
To add an employee to multiple groups:
1. In the left-hand side menu, click Employee > Manage Employees.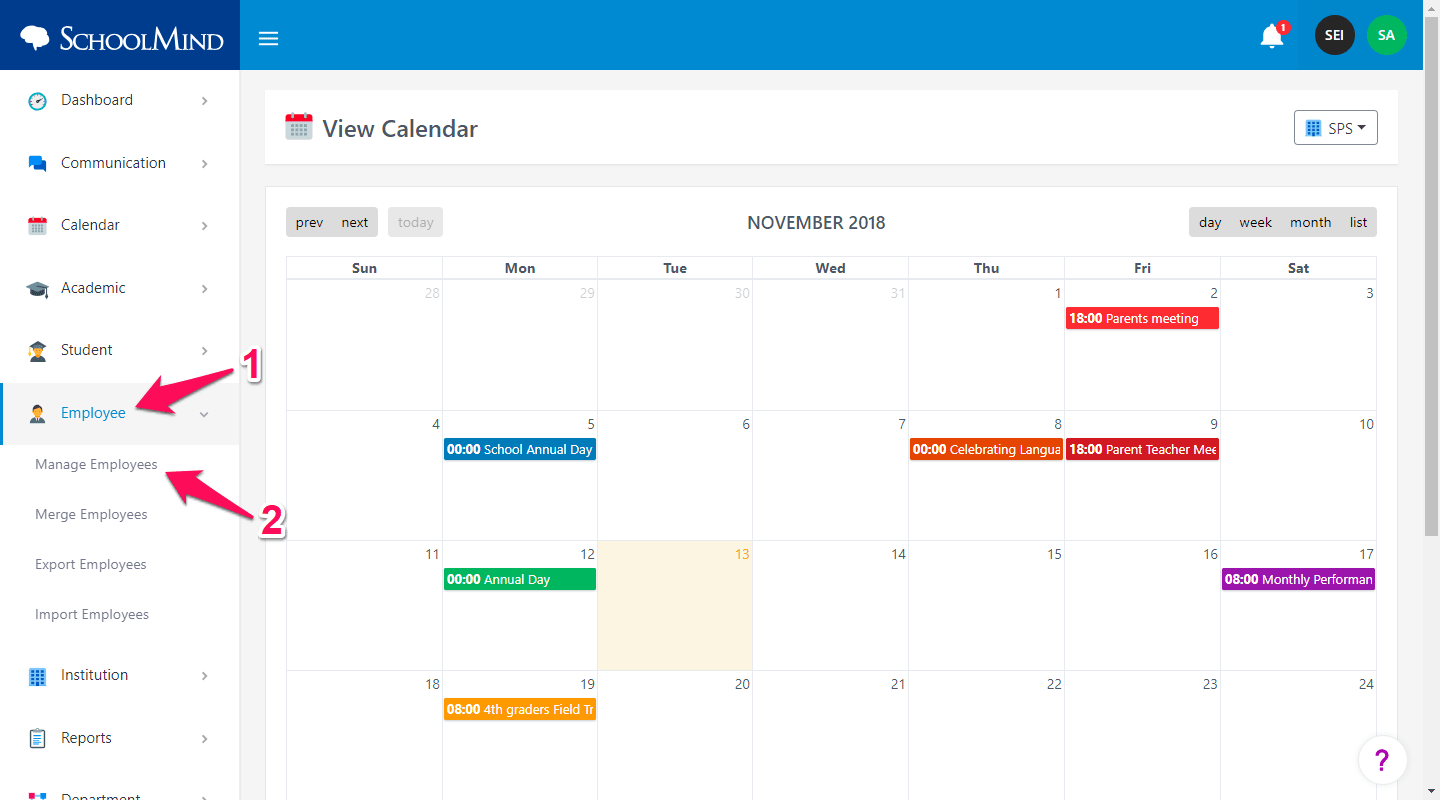 2. Choose an employee from the list and click View.

3. Scroll down, and under Group Information section, click on the + icon.

4. Select the Institution, Permission Group, Group Type, and click Save.
Assign temporary permission to an employee
You can assign temporary permissions to an employee by adding him to a permission group and an expiry date.
For example, a teacher will hold a vice-principal position for a certain period. When added to this group, the teacher will have all the permissions of a vice-principal. Once the expiry date ends, the group is automatically removed.
The process is the same as above. Only this time when setting a group type, choose Temporary and set the expiry date.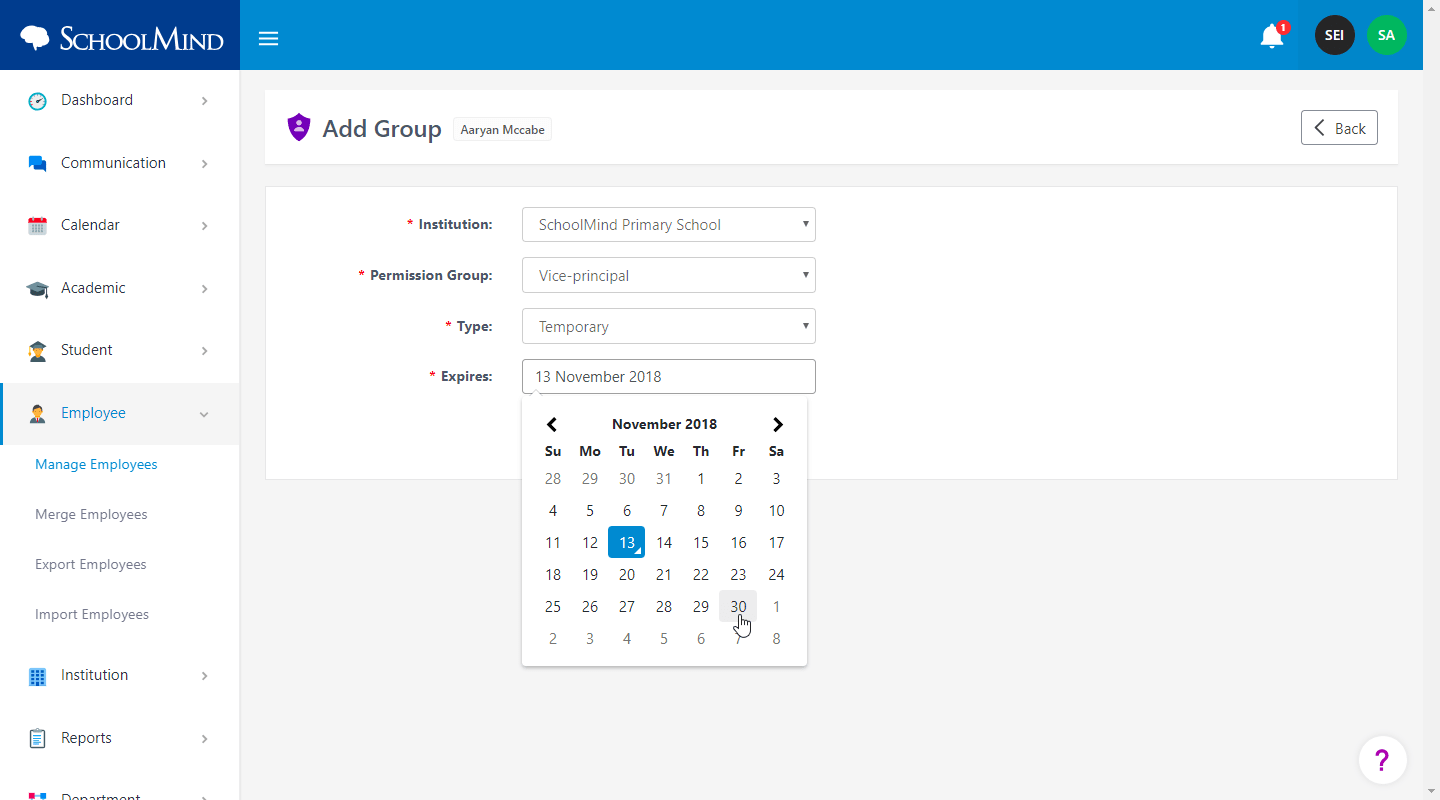 sm_help_admin_employee_manage_employees