SchoolMind works on the invitation principle. So, in order to access SchoolMind, you need to have an Invitation Code. You can obtain your invitation code from the school administration via email, text message, or they can print you your Invitation Card. Contact or visit the school administration (secretary, principal, etc) and ask them to provide you with your invitation code.

Once you have obtained the invitation code, please do the following:
1. Visit https://id.schoolmind.com and click "Don't have a SchoolMind ID?".
2. Fill in your information, and click Register.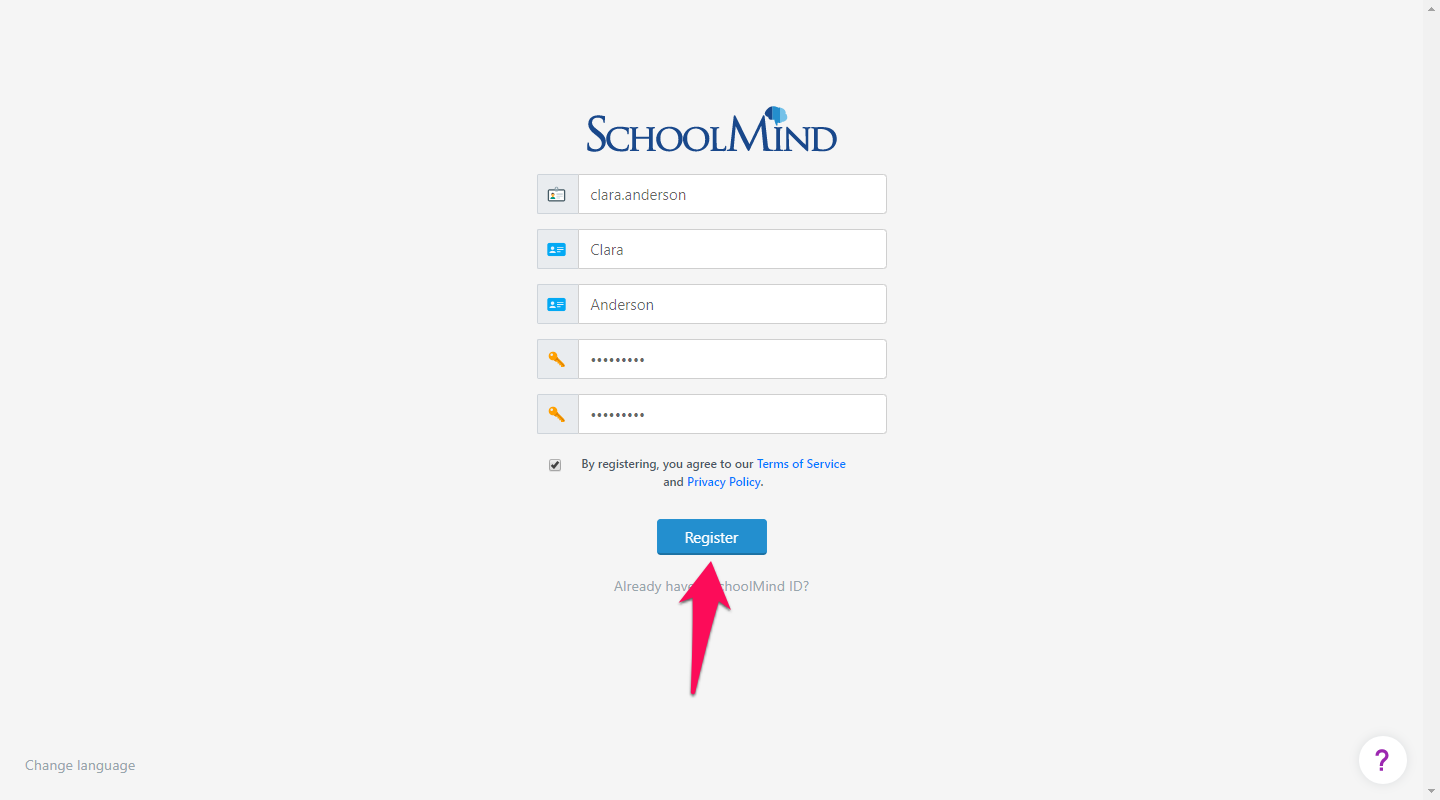 3. Log in to your SchoolMind ID account.
4. Click on Update Profile and enter your email address which will be used in case of a password recovery procedure.
Note: If you don't provide us with your email address, and you forget your SchoolMind ID password, we won't be able to send you a password recovery email.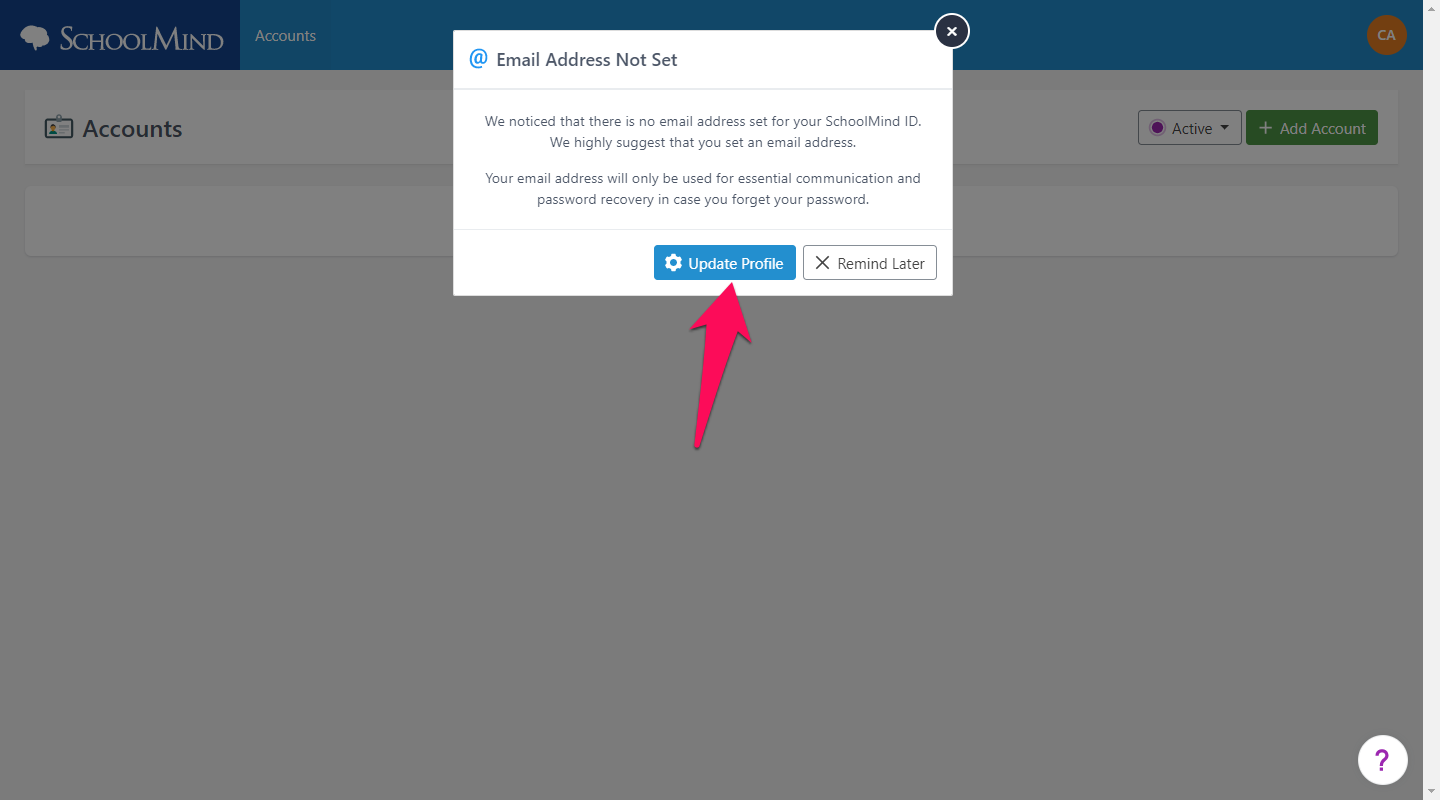 5. Click on Accounts.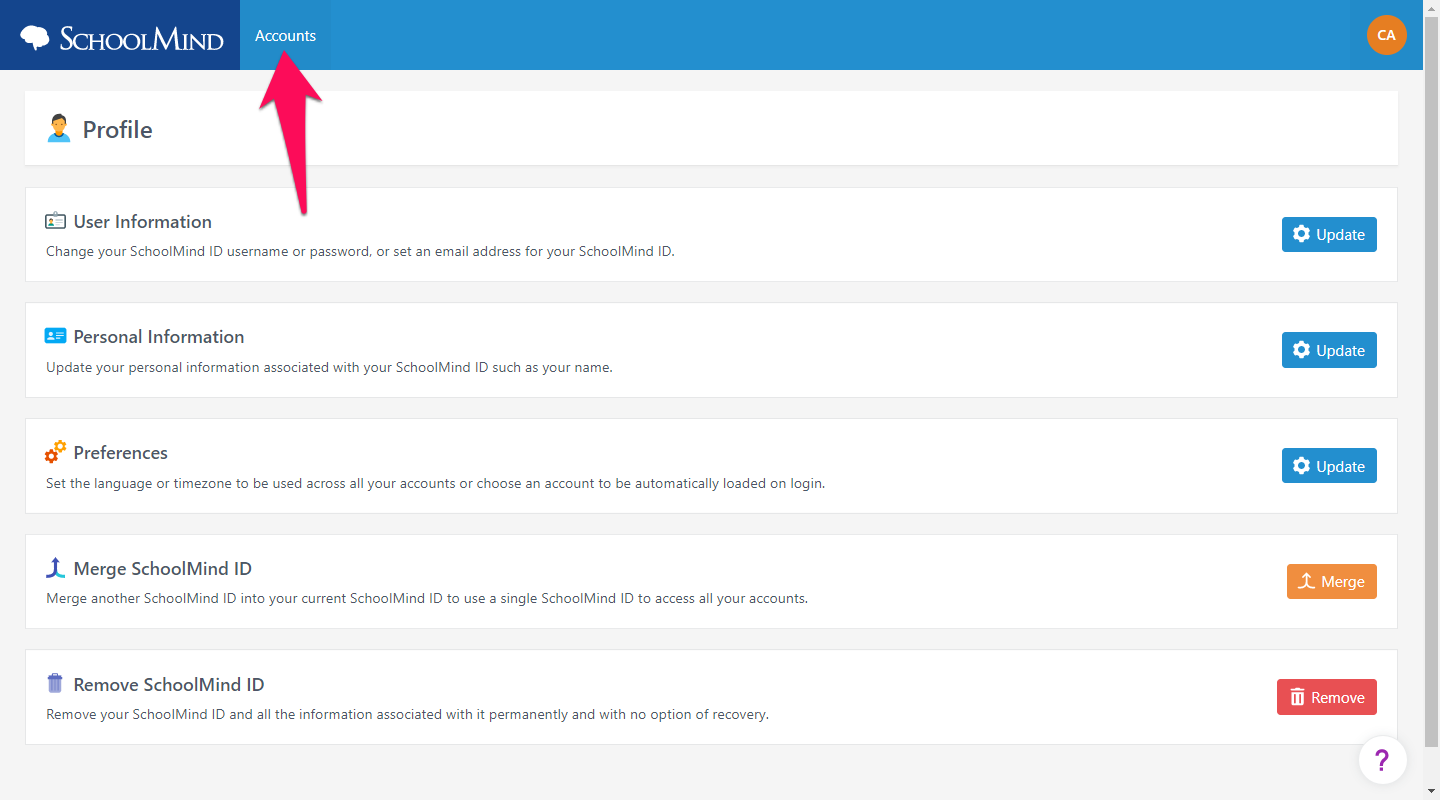 6. Click Add Account.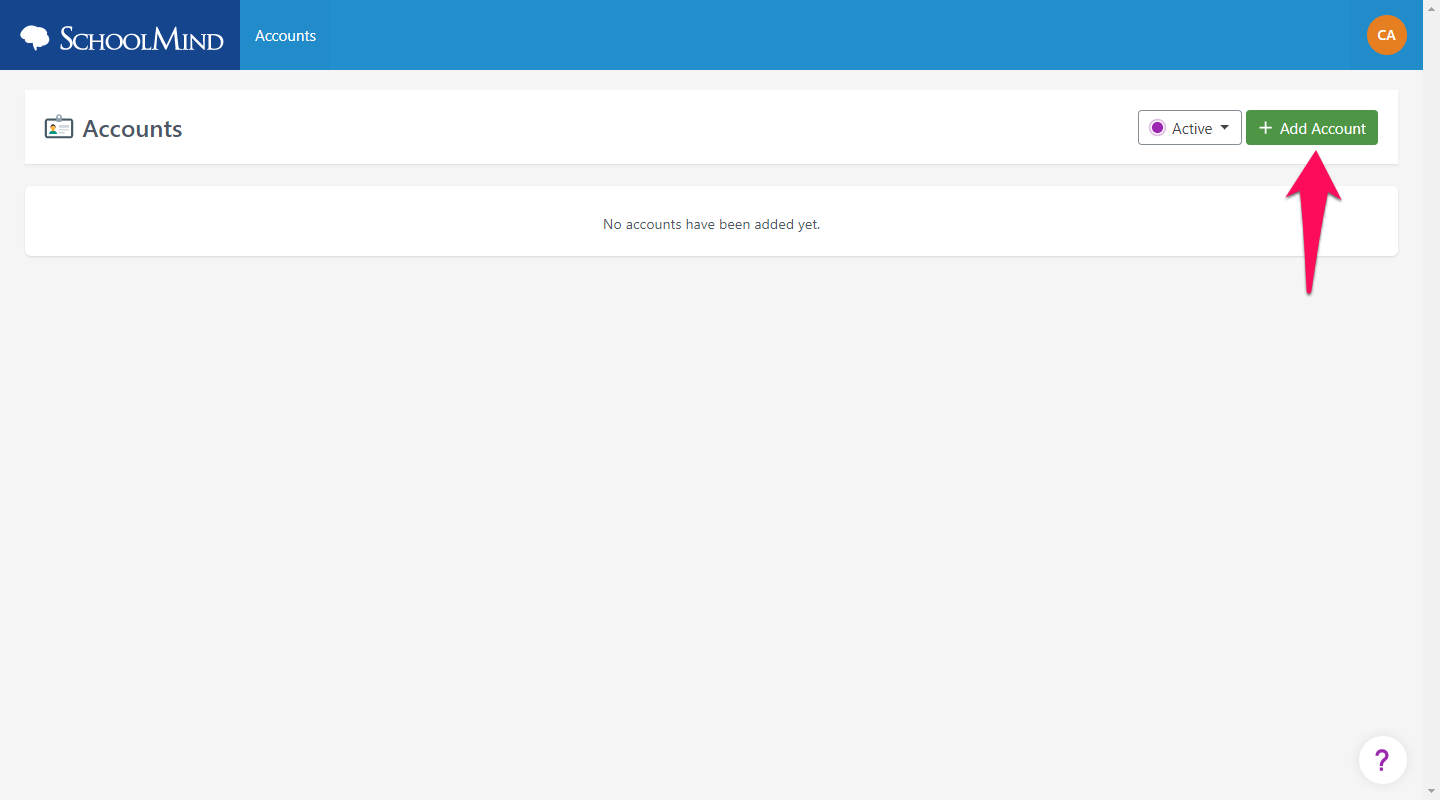 7. Enter your invitation code and click Save.
8. Click on your account and start exploring SchoolMind.
Here's an example of the registration process via email address:
<p class="sm-help-tag">sm_help_id_login_main</p>