In the examples below, we'll show where you can find your SchoolMind ID username.
1. Your Profile Page
While logged in to SchoolMind, in the top right-hand corner click on your profile photo and select Profile. SchoolMind ID username is displayed below.
2. During the password recovery procedure
While doing a password recovery, your SchoolMind ID username will be displayed in the recovery email.
3. In the Employee module
While viewing an employee profile in the Employee module, you can see SchoolMind ID username displayed under the SchoolMind ID section.
Note: You must have the appropriate permission to access this module.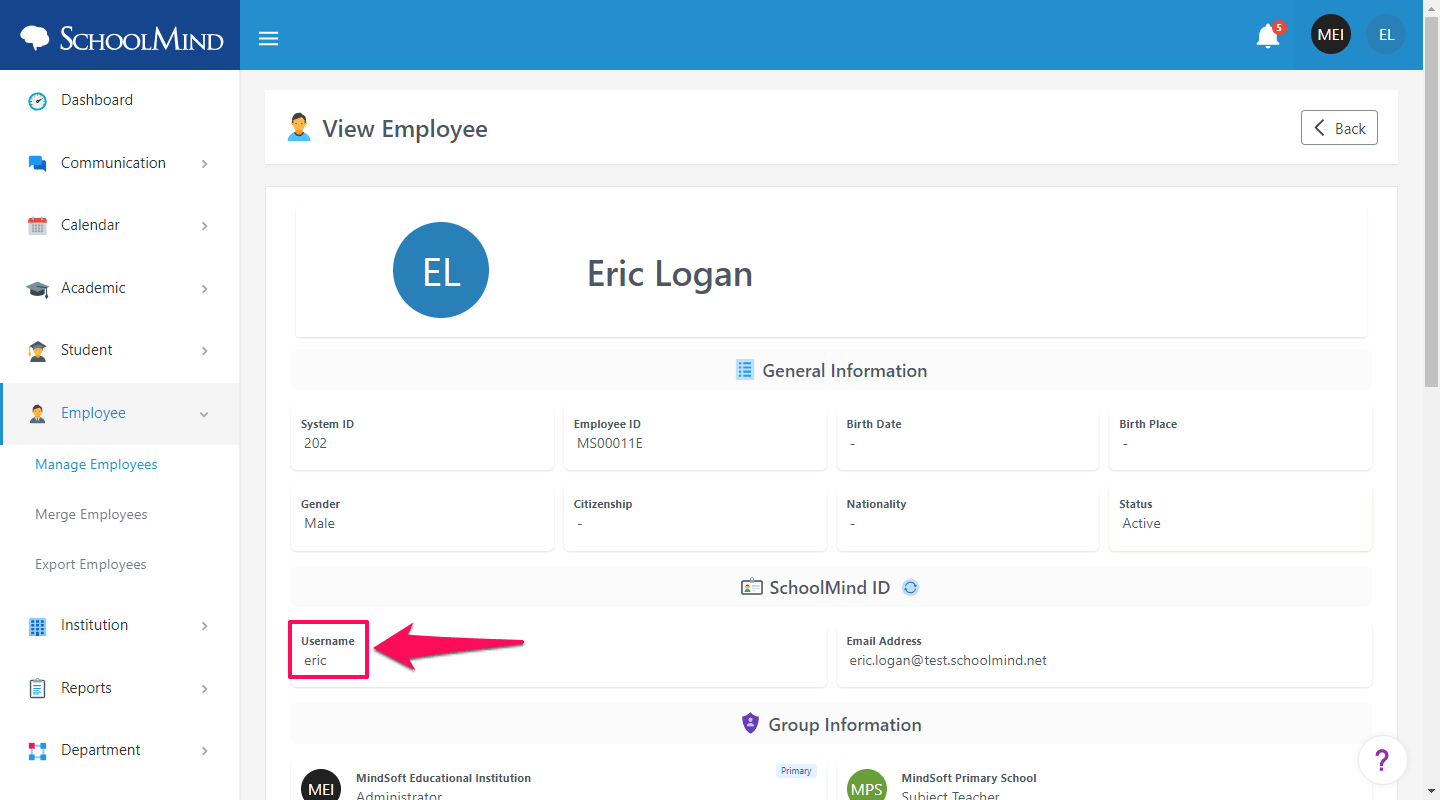 <p class="sm-help-tag">sm_help_admin_profile</p>
<p class="sm-help-tag">sm_help_id_accounts_list</p>
<p class="sm-help-tag">sm_help_admin_recover</p>