If a user has multiple SchoolMind IDs, there is an ability to merge them and access all accounts using a single SchoolMind ID. This is usually the case if a user has created a duplicate SchoolMind ID which he would like to merge with his current one.

To merge SchoolMind IDs:
1. Login to SchoolMind.
2. In the top right-hand corner, click on your picture and select Profile.
3. Click on Update in the upper right-hand corner.
4. In the Profile page click on Merge under Merge SchoolMind ID section.
5. Enter the username and password of the SchoolMind ID you would like to merge with your SchoolMind ID. Then, to confirm, enter your password and click the Merge button.
Limitations
1. You won't be able to merge another active employee account to your SchoolMind ID since there can be only one active employee account per server. An appropriate message is shown if you try this.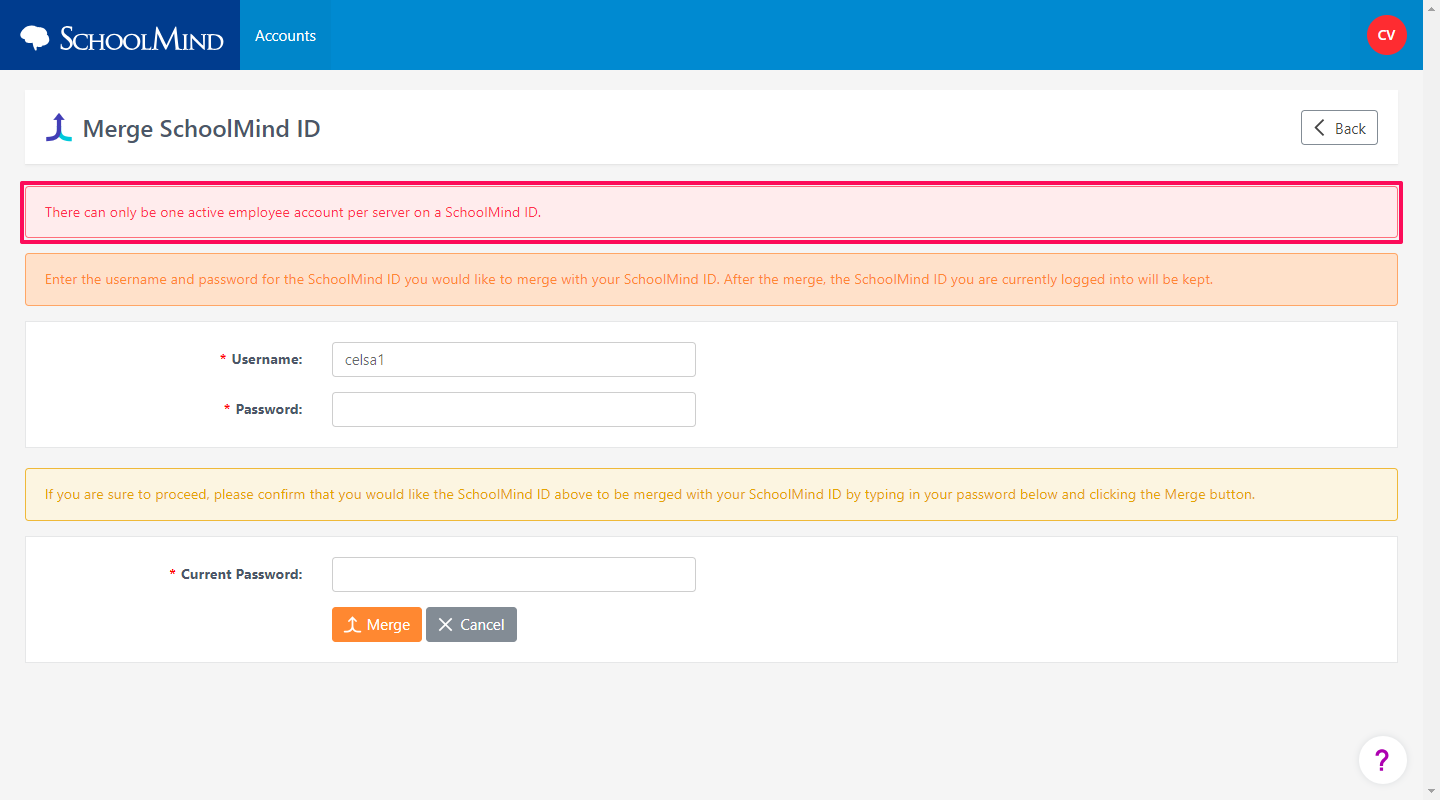 2. If the SchoolMind ID you're trying to merge is protected with Two-Factor Authentication, you'll need to enter the verification code from your authenticator app in order to merge the SchoolMind IDs.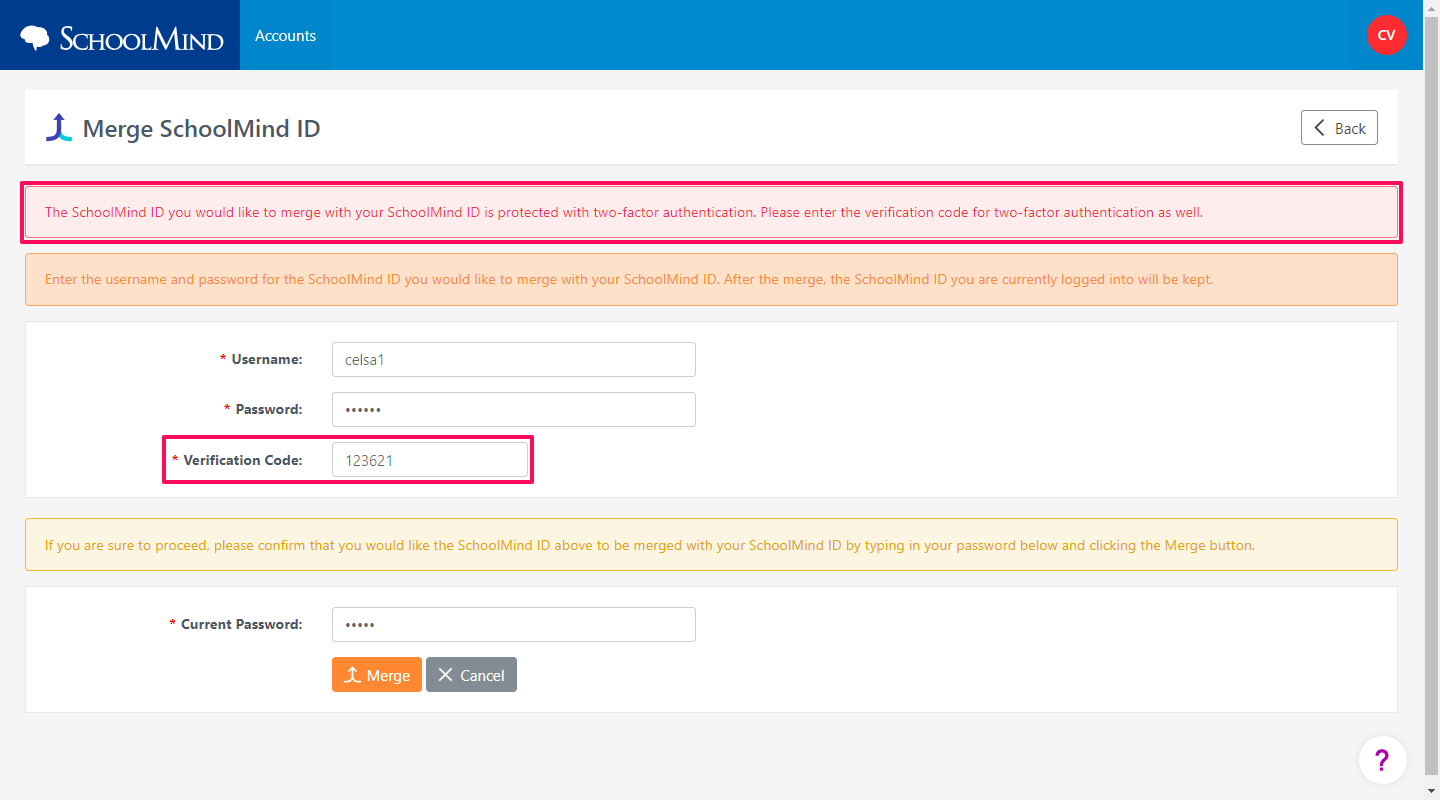 <p class="sm-help-tag">sm_help_id_profile_main</p>
<p class="sm-help-tag">sm_help_id_profile_merge</p>