Announcements are a great way of notifying employees, students, and parents of important notices, events, or similar. Once the announcement is sent, it's delivered immediately to users and the great thing is you can track which users have read the announcement and see the overall announcement reach.
To send an announcement:
1. In the left-hand side menu, click Communication > Manage Announcements > Add New.

2. Enter announcement title and announcement content. Select recipient groups, recipient classes, and click Save.
Announcement reach
Once the announcement is sent you can see which users have read it, and know the exact date and time. Also, you can see the reach of the announcements shown in percentage.
1. Choose the announcement and in the right-hand side click Actions > View Recipients.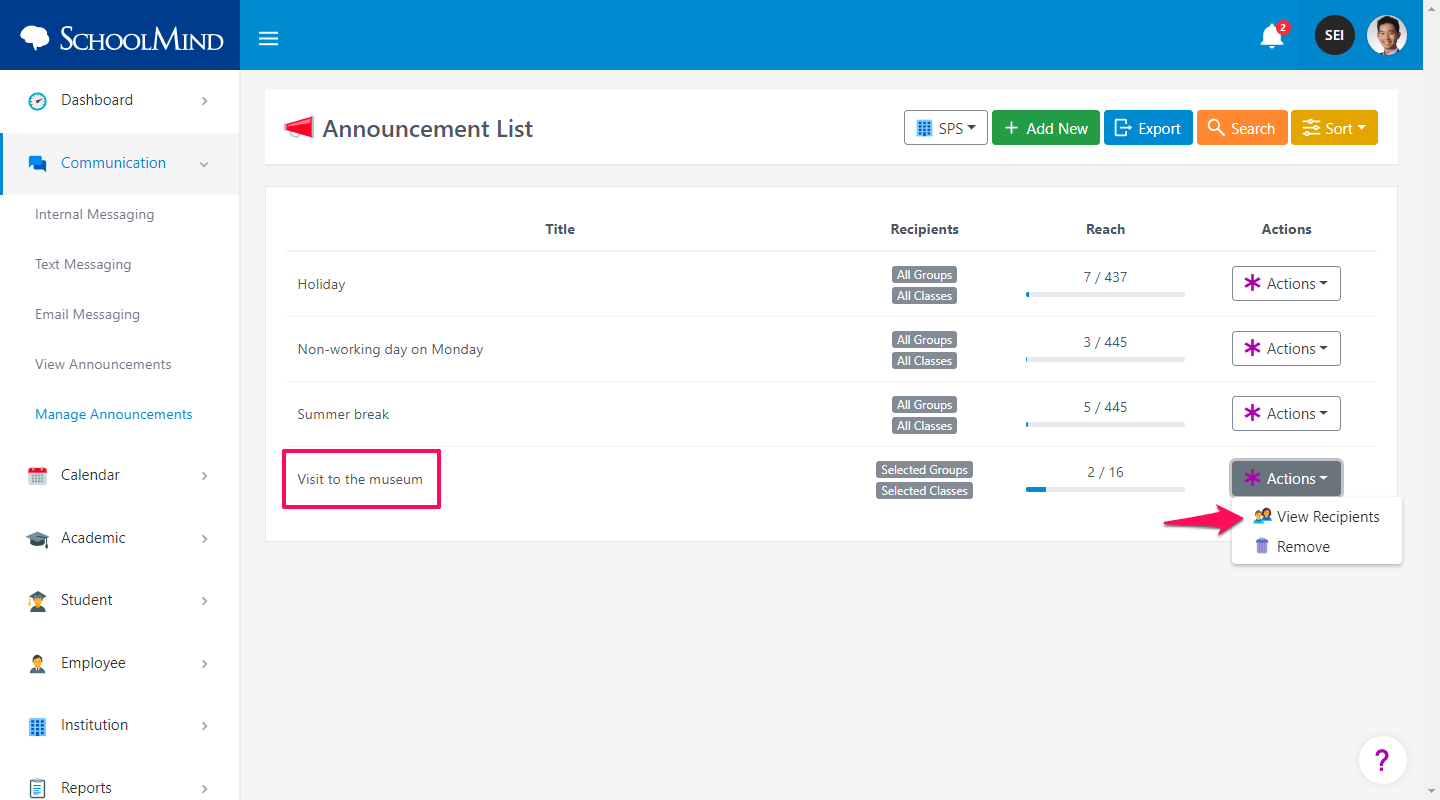 2. At the top, there is a progress bar showing the number of targeted users, the number of reached users, and the reach percentage. Below is a list of recipients and for each recipient, there is a time stamp on the right-hand side so that way you can know when the recipient has read the announcement.
sm_help_admin_communication_view_announcements
sm_help_admin_communication_manage_announcements