1. In the left-hand side menu, click "Institution" > "Manage Rooms" > "Add New".

2. Fill in all details and click "Save".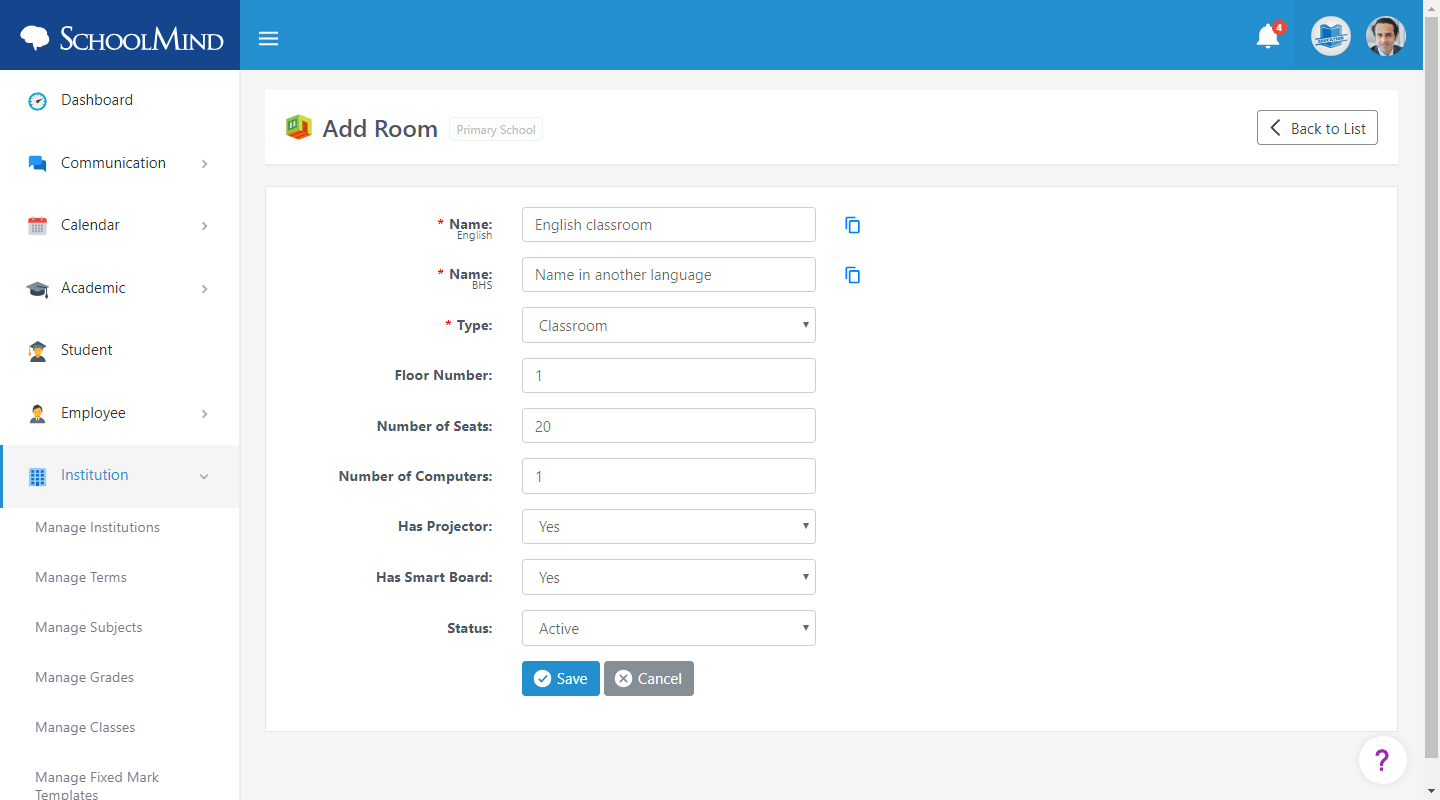 Here's an example how the list looks when rooms are added.

3. To update or remove a room, choose a room from the list and click "Actions" > "Update" or "Actions" > "Remove".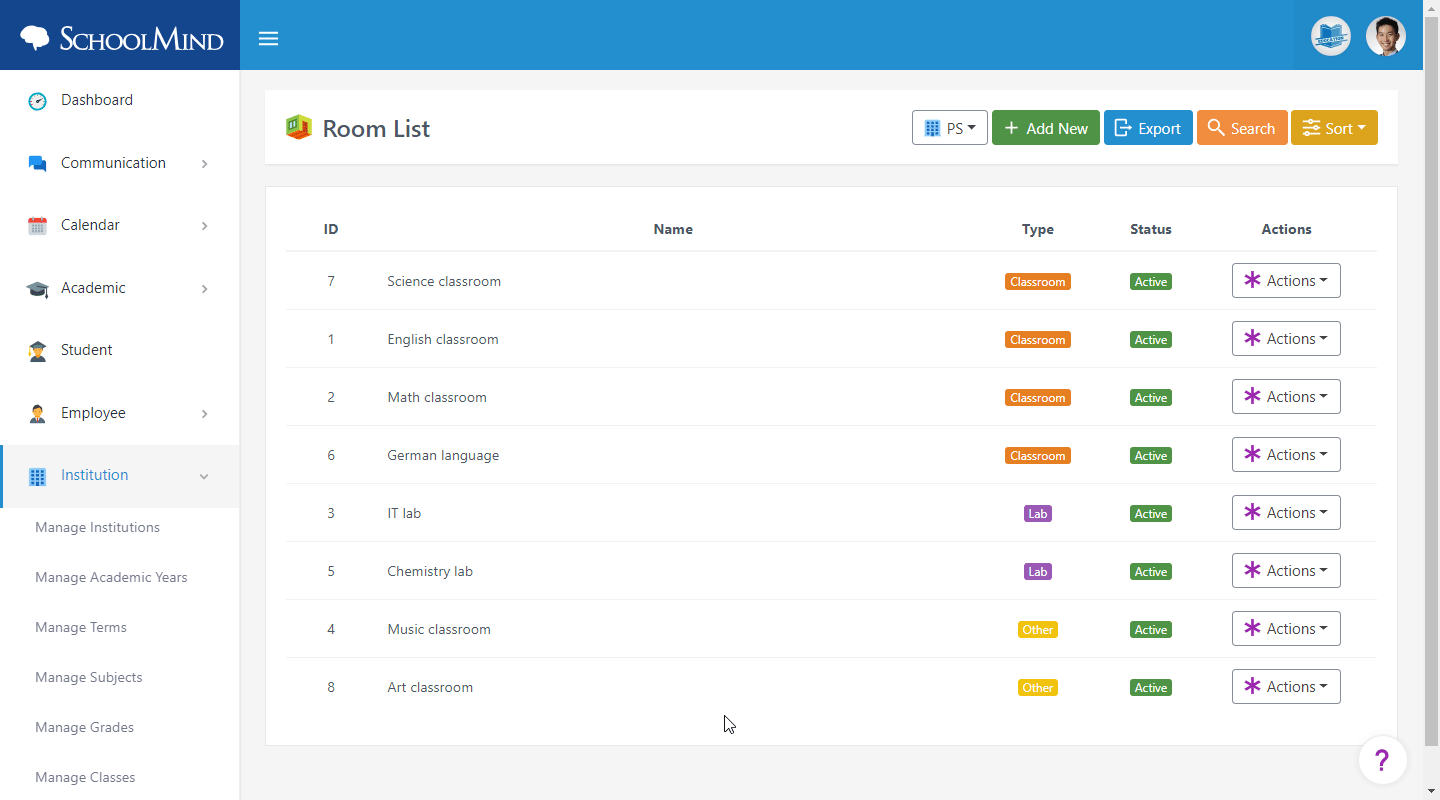 <p class="sm-help-tag">sm_help_admin_institution_manage_rooms</p>