1. In the upper right-hand corner, click on your profile photo and select "Accounts".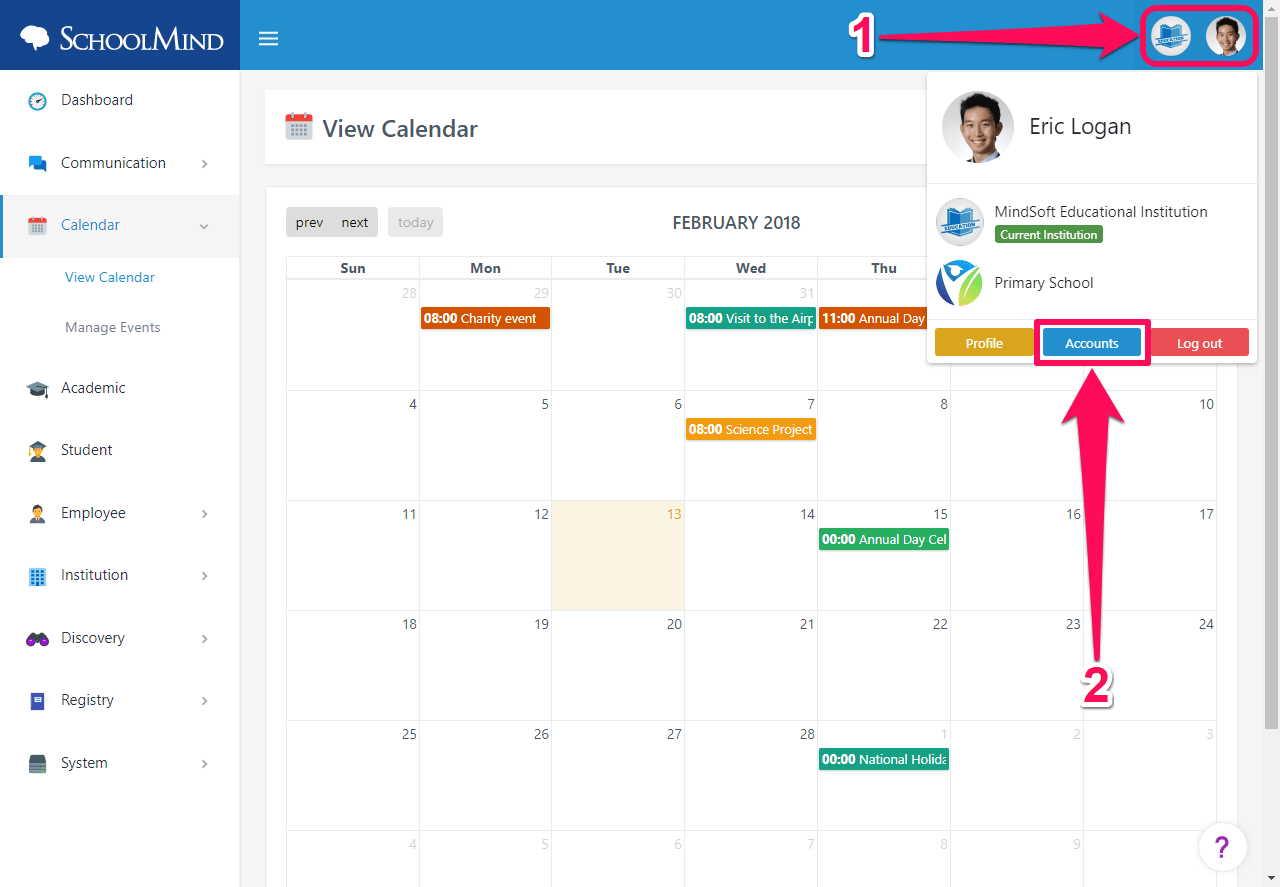 2. Click on your name initials, and select "Security".
3. Under Security Keys section, you can see Security Key registered to your SchoolMind ID. To remove the Security Key, click on trash can icon and click "Yes".
Security Key has been removed from your account.
 <p class="sm-help-tag">sm_help_admin_profile</p>
<p class="sm-help-tag">sm_help_id_accounts_list</p>